Главная
» Business plans, feasibility studies
Business plans, feasibility studies
In the present conditions of the organization and business activity, a clear strategy and risks minimization is increasingly necessary. One of the tools for that is professional development of a business plan.
Business Plan is a document describing all aspects of your business project, defining the main stages, analyzing potential problems and indicating ways to address them, estimating the prospects and opportunities for the development of the project.
Our employees have many years of experience in developing business plans and feasibility studies. Applying our experience and professional skills we can help to correctly estimate potential both of a new enterprise, as well as acting one, to objectively indicate the effectiveness of various solutions, thereby helping to avoid certain costs and financial risk.
Within many years our projects have been being accepted by Uzbek, Russian and international banks, investment companies and private investors. During development of the business plan, we take into account the wishes of the client and work in accordance with the goals and objectives of the client, as well as to meet the requirements of investors or the bank.
Price - from 1 500 000 UZS.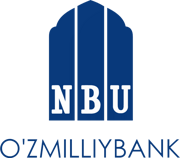 Бизнес планы Ташкент, бизнес планы узбекистан, ТЭО ташкент, ТЭО узбекистан, бизнес планирование ташкент, бизнес планирование узбекистан